Rehabilitation/ Orthopaedics
Rehabilitation and physical therapy centres treat different types of patients for a variety of conditions. Whether it be a sports injury, accident, surgical operation or illnesses, it's common for patients to need assistance while standing. Since some patients are at risk of malnutrition, medical providers need to regularly measure and monitor their weight during rehabilitation therapy.
EMR ready multifunctional handrail scale
Product Details
Graduation
100 g < 200 kg > 200 g
Our Recommendation
Optimal stability.
The seca 645 digital multifunctional handrail scale with wireless transmission is distinguished by its stable handrail that allows the patient to support themself during the weighing process without affecting the result, which is particularly helpful when the patient has suffered a fracture.

The scale can be expanded into a BMI station with the addition of the seca 223 measuring rod. After the patient's measured height has been entered, the display shows the BMI instead of the weight.

The seca 645 transmits data automatically to a seca wireless printer or via the software seca emr flash 101 to an Electronic Medical Record (EMR) system.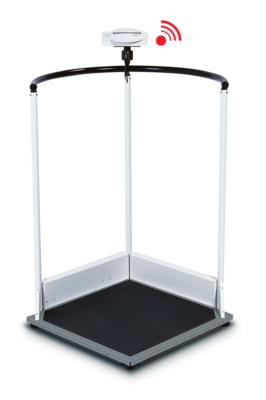 Medical PC software for diagnostic assistance
Product Details
Screen
1.024 x 768, High Color (16-bit), 32-bit (recommended)
Processor
1.2 GHz or higher
Ports
For usage in combination with seca medical devices USB port 2.0 or serial interface (RS232)
Hard disk space
minimum 1 GB
Supported operating system
Windows (R) 10
Windows (R) 7 (SP1)
Windows (R) 8
Windows (R) 8.1
Windows (R) Server 2008
Windows (R) Server 2012
Windows (R) Server 2012 R2
Windows (R) Vista (SP1, SP2)
Windows Server 2008 R2
Additional hardware
DVD drive
Our Recommendation
Simple and fast – all results captured in one step.
At the press of a key the seca analytics 115 PC software receives wireless transmission of weight and height data and stores the results in patient files. All results of the body composition analysis made with the seca mBCA 515 are also captured.

This makes the software particularly suitable for malnutrition screening and monitoring of nutrition therapy.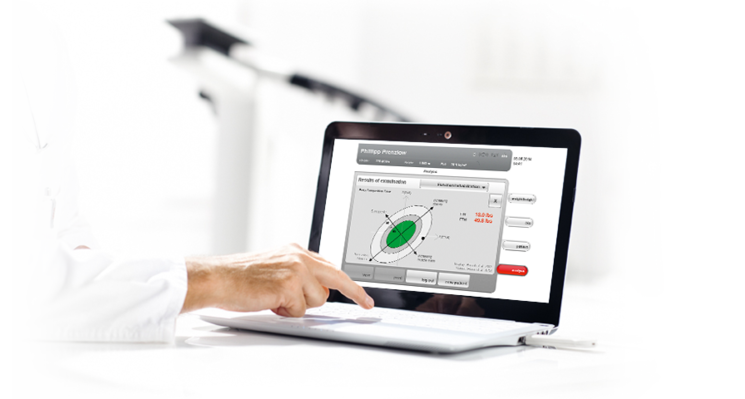 Medical Body Composition Analyzer for determining body composition while standing
Product Details
BIA measuring period
17 seconds
BIA measuring frequency
1; 1,5; 2; 3; 5; 7,5; 10; 15; 20; 30; 50; 75; 100; 150; 200; 300; 500; 750; 1,000 kHz
BIA measuring method
8-point Bioelectrical Impedance Analysis
BIA measurement segments
Right arm, left arm, right leg, left leg, right half of body, left half of body, torso
Our Recommendation
A body composition analyzer that delivers medically precise results.
In comparison to more time-consuming MRI examinations, the seca mBCA 515 measures muscle mass in a rapid 17 seconds.

The data is presented per segment so that following an injury or operation, the medical specialist can determine whether the goal of increased muscle mass is being achieved during rehabilitation and can adapt the therapy as needed.

In addition, possible under-nourishment or cachexia can be detected by means of a simple, graphic interpretation and immediate counter measures can be introduced.