Psychiatry and Psychotherapy
An increasing number of young individuals are suffering from psychological problems that negatively affect their weight and health. Young women in particular, show an increasing prevalence of bulimia and anorexia nervosa. While other social strata are affected as well. For example, inadequate food intake increases the risk of dehydration. seca measuring systems obtain weight and body composition which are essential parameters to assist in a physician's diagnosis and prescribed treatment.
EMR ready measuring station for height and weight with directprint function
Product Details
Graduation
50 g < 150 kg > 100 g
Our Recommendation
Determine weight and height – in just one step.
Underweight is defined as a BMI less than 18.5. The seca 285 dp digital measuring station is perfectly equipped to determine the BMI quickly and precisely.

Immediately after the patient's weight and height have been measured, the measuring station provides the patient with a personalized printout outlining their nutritional condition based on their BMI. The printout provides valuable insight and practical tips on nutrition, maintaining a healthy lifestyle, and information regarding energy expenditure during various physical activities. The custom report makes it easier for the physician to discuss the patient's weight and allows the patient to feel empowered to do the same.

The process is completely automatic.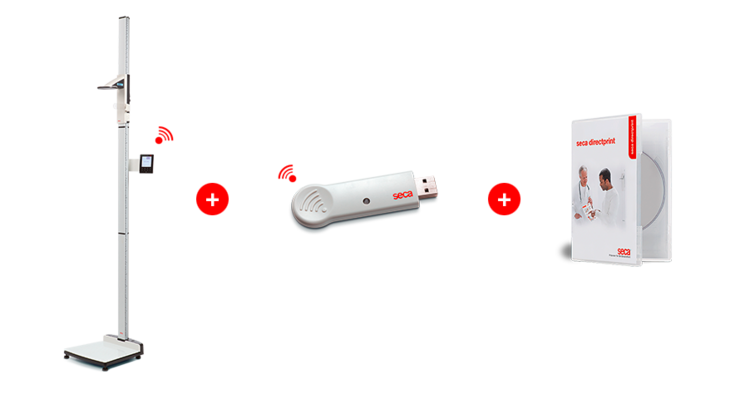 Medical PC software for diagnostic assistance
Product Details
Screen
1.024 x 768, High Color (16-bit), 32-bit (recommended)
Processor
1.2 GHz or higher
Ports
For usage in combination with seca medical devices USB port 2.0 or serial interface (RS232)
Hard disk space
minimum 1 GB
Supported operating system
Windows (R) 10
Windows (R) 7 (SP1)
Windows (R) 8
Windows (R) 8.1
Windows (R) Server 2008
Windows (R) Server 2012
Windows (R) Server 2012 R2
Windows (R) Vista (SP1, SP2)
Windows Server 2008 R2
Additional hardware
DVD drive
Our Recommendation
Simple and fast – all results captured in one step.
At the press of a key the seca analytics 115 PC software receives wireless transmission of weight and height data and stores the results in patient files. All results of the body composition analysis made with the seca mBCA 515 are also captured.

This makes the software particularly suitable for malnutrition screening and monitoring of nutrition therapy.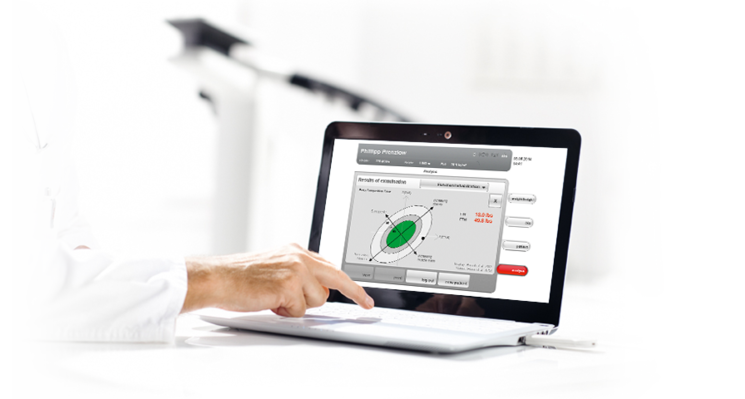 Medical Body Composition Analyzer for determining body composition while standing
Product Details
BIA measuring period
17 seconds
BIA measuring frequency
1; 1,5; 2; 3; 5; 7,5; 10; 15; 20; 30; 50; 75; 100; 150; 200; 300; 500; 750; 1,000 kHz
BIA measuring method
8-point Bioelectrical Impedance Analysis
BIA measurement segments
Right arm, left arm, right leg, left leg, right half of body, left half of body, torso
Our Recommendation
A body composition analyzer that delivers medically precise results.
The seca mBCA 515 measures fat mass, muscle mass, and segments (arms, legs, torso) with medical precision that yields reproducible results. Cachexia, for example, can be detected by a clinician so nutrition therapy can be initiated early.

The analytical Body Composition Chart (BCC) and Bioelectric Impedance Vector Analysis (BIVA) are the ideal tools to track and evaluate a patient's nutritional status. The measurement of body water aids with the detection of possible dehydration.