Nutrition Medicine
Nutritional medicine is a complex and diversified specialty with nutritionists being actively involved in areas such as oncology, nephrology, cardiology, diabetology and obesity treatment. Therapy can be customised to the patient's needs with easy-to-use and intelligent systems for diagnosis support and treatment monitoring.
EMR ready measuring station for height and weight with directprint function
Product Details
Graduation
50 g < 150 kg > 100 g
Our Recommendation
Determine weight and height – in just one step.
Treatment of under-nutrition or over-nutrition depends on the exact measurement of weight and BMI.

Especially when used with the seca analytics 115 PC software, the seca 285 dp digital measuring station offers many advantages. Weight and height are wirelessly transmitted to the software and matched to a patient.

Treatment success can be seen in weight trends. In addition to calculating the resting and total energy expenditures, the software also provides support with treatment planning. How much energy intake is the patient permitted if they reach their weight or BMI goal within a certain amount of time? The seca analytics 115 provides the answer.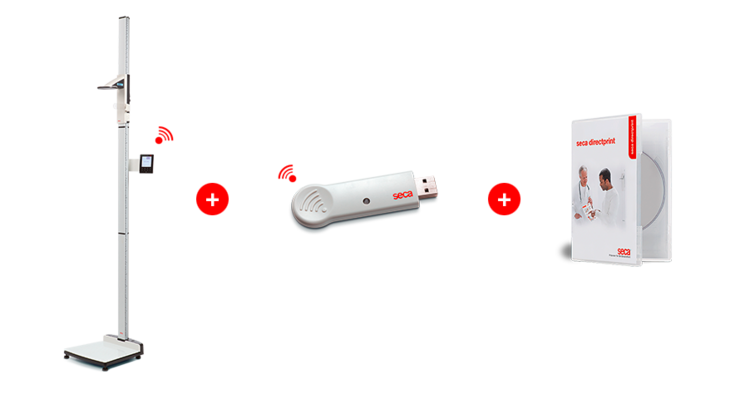 Medical PC software for diagnostic assistance
Product Details
Screen
1.024 x 768, High Color (16-bit), 32-bit (recommended)
Processor
1.2 GHz or higher
Ports
For usage in combination with seca medical devices USB port 2.0 or serial interface (RS232)
Hard disk space
minimum 1 GB
Supported operating system
Windows (R) 10
Windows (R) 7 (SP1)
Windows (R) 8
Windows (R) 8.1
Windows (R) Server 2008
Windows (R) Server 2012
Windows (R) Server 2012 R2
Windows (R) Vista (SP1, SP2)
Windows Server 2008 R2
Additional hardware
DVD drive
Our Recommendation
Simple and fast – all results captured in one step.
At the press of a key the seca analytics 115 PC software receives wireless transmission of weight and height data and stores the results in patient files. All results of the body composition analysis made with the seca mBCA 515 are also captured.

This makes the software particularly suitable for malnutrition screening and monitoring of nutrition therapy.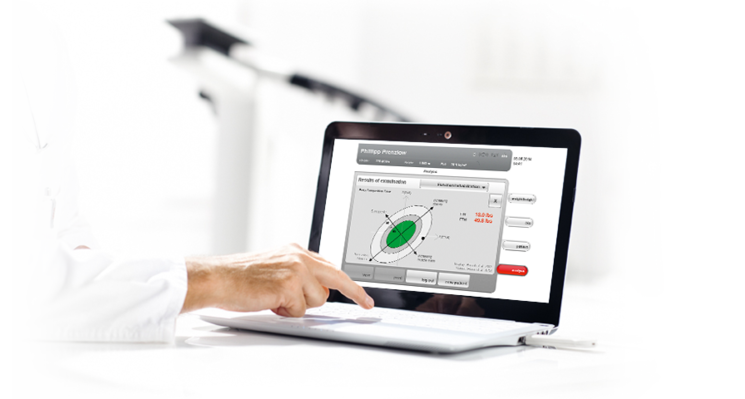 Medical Body Composition Analyzer for determining body composition while standing
Product Details
BIA measuring period
17 seconds
BIA measuring frequency
1; 1,5; 2; 3; 5; 7,5; 10; 15; 20; 30; 50; 75; 100; 150; 200; 300; 500; 750; 1,000 kHz
BIA measuring method
8-point Bioelectrical Impedance Analysis
BIA measurement segments
Right arm, left arm, right leg, left leg, right half of body, left half of body, torso
Our Recommendation
A body composition analyzer that delivers medically precise results.
With the help of the seca mBCA 515, one's precise body weight can be broken down into fat mass, muscle mass, and body water. With this data, the doctor can better assess and monitor the patient's nutritional status during treatment and adjust therapy as needed to have a positive influence on the course of the disease.

The evaluation of body water helps with the detection of oedema while clear analytical graphics assist with detection of cachexia.

The quality of weight loss, in which muscle mass is retained as much as possible, can be closely monitored with the precise analysis of body composition.