Geriatrics
Geriatric patients are often at a higher risk for malnutrition and their muscle mass begins to deteriorate as they age. Patients with impaired physical functions due to surgery or aging or face a greater chance of falling, which in turn increases the need for physical rehabilitation. To prevent malnutrition, patients must be monitored and weighed regularly to ensure that they are on the right track.
EMR ready wheelchair scale with handrail and transport castors
Product Details
Graduation
100 g < 200 kg > 200 g
Our Recommendation
Safe weighing – even when standing is difficult.
Body weight is the key factor for determining a patient's nutritional status. In geriatrics, the ideal product for this purpose is the seca 676 digital wheelchair scale with handrail and wireless transmission. The low-profile platform and the stable handrail ensure easy access and a secure stance during the weighing process. A patient can also be weighed while seated in a wheelchair as the weight of the wheelchair can be stored in the scale and then deducted from the total weight. The display shows only the net weight of the patient, which can then be automatically transmitted to a seca wireless printer or via the software seca emr flash 101 to an Electronic Medical Record (EMR) system. When interpreting the weight of elderly patients, careful consideration must be given to disorders in fluid levels such as exsiccosis, edema, pleural effusions, and ascites, all of which can have a significant effect on weight.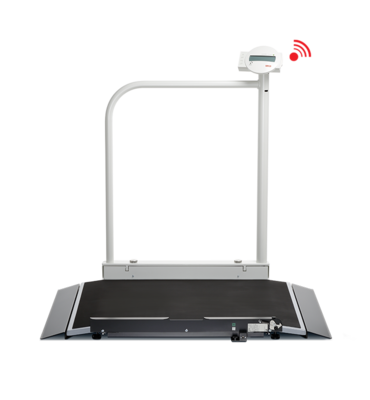 Medical PC software for diagnostic assistance
Product Details
Screen
1.024 x 768, High Color (16-bit), 32-bit (recommended)
Processor
1.2 GHz or higher
Ports
For usage in combination with seca medical devices USB port 2.0 or serial interface (RS232)
Hard disk space
minimum 1 GB
Supported operating system
Windows (R) 10
Windows (R) 7 (SP1)
Windows (R) 8
Windows (R) 8.1
Windows (R) Server 2008
Windows (R) Server 2012
Windows (R) Server 2012 R2
Windows (R) Vista (SP1, SP2)
Windows Server 2008 R2
Additional hardware
DVD drive
Our Recommendation
Simple and fast – all results captured in one step.
At the press of a key the seca analytics 115 PC software receives wireless transmission of weight and height data and stores the results in patient files. All results of the body composition analysis made with the seca mBCA 514 are also captured.

With these data, changes in weight or body composition can be tracked over time, for example, as part of cachexia monitoring.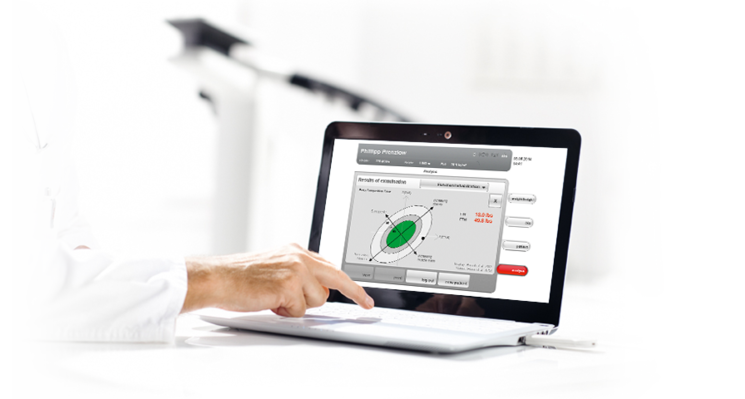 Medical Body Composition Analyzer for determining body composition while standing
Product Details
BIA measuring period
17 seconds
BIA measuring frequency
1; 1,5; 2; 3; 5; 7,5; 10; 15; 20; 30; 50; 75; 100; 150; 200; 300; 500; 750; 1,000 kHz
BIA measuring method
8-point Bioelectrical Impedance Analysis
BIA measurement segments
Right arm, left arm, right leg, left leg, right half of body, left half of body, torso
Our Recommendation
A body composition analyzer that delivers medically precise results.
With the help of the seca mBCA 514, body weight can be broken down into fat mass, muscle mass, and body water. The analysis diagram Body Composition Chart (BCC) provides an immediate assessment of the body's constitution type, which can help in determining if a patient has sarcopenia. The Bioelectric Impedance Vector Analysis (BIVA) assists with the detection of cachexia, which can be monitored over the course of nutrition therapy. The fixed handrail positioning ensures valid, reproducible results and gives the patient a secure stance for a reliable measurement.