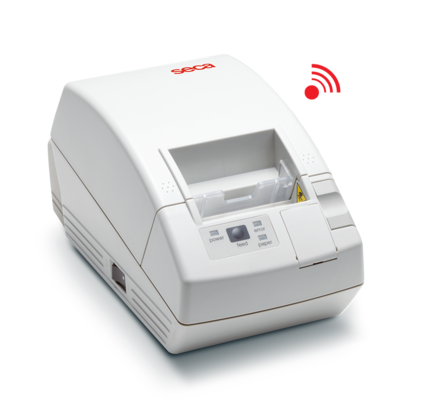 seca
466
Product Number

466 0000 129
Wireless printer advanced for reception, analysis and printing of measurements on thermal paper or labels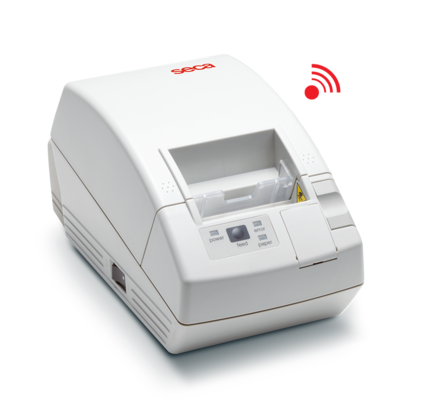 ‎£
‎£ 350.00
(‎£ 420.00 Inc. VAT)
Plus delivery costsShipping Costs
Above £ 100 order value: ‎‎£ 0
Below £ 100‎ order value: ‎£ 5
Dispatched within 3-5 working days
Quick Overview
Scope of Delivery
1 roll of labels
1 roll of thermal paper
Mains adapter
SD smart card and SD reader
Description
Product Properties
Compatible with all EMR Systems and EMR ready seca products.
Analysis and graphic formatting of measurements.
Comparison of height and weight.
Children's results expressed in percentiles.
Analyse measurements on thermal paper or labels.
seca printers don't just print – they also assist with analysis.
With the seca 466 digital printer, measurements transmitted by the EMR ready products can be printed quickly onto thermal paper or labels. It also handles the automatic interpretation and analysis of results. The printer formats a graph of weight, height and BMI and compares the findings to standard ranges. The required reference values and the hospital or doctor's practice logo can be configured easily with the seca print designer software.
Scope of Delivery
1 roll of labels
1 roll of thermal paper
Mains adapter
SD smart card and SD reader
Technical Data
Technical Data
Power supply
Mains adapter
Functions and Properties
EMR ready
Auto cutter
Date and time at printout
Accessories
System
System
This product is compatible with all EMR systems and with the following EMR validated seca products.