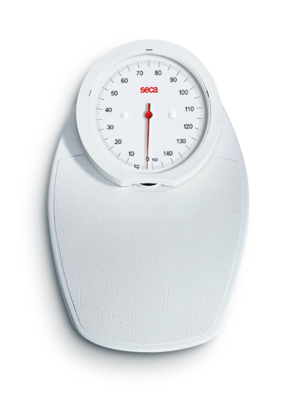 seca
750
For non-medical use in UK
Product Number

750 1417 008
Robust mechanical floor scale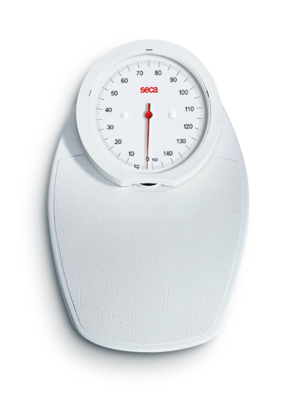 ‎£
‎£ 65.00
(‎£ 78.00 Inc. VAT)
Plus delivery costsShipping Costs
Above £ 100 order value: ‎‎£ 0
Below £ 100‎ order value: ‎£ 5
Dispatched within 3-5 working days
Quick Overview
Description
Product Properties
Robust construction.
Large, easy-to-read dial.
Wide, low-level non-slip platform.
Precise and durable.
Attractive precision in a very confined space.
Pretty and stable: with their pure, light design, these scales will make a good impression in any clinic. A stable, powdercoated steel casing, a circular display and an easy to clean tread area of imitation leather – what more does one need for comfortable weighing? The seca 750 is available in three versions: kilograms, pounds and kilograms/pounds.
Technical Data
Functions and Properties
Extra rugged
Reset-to-zero function