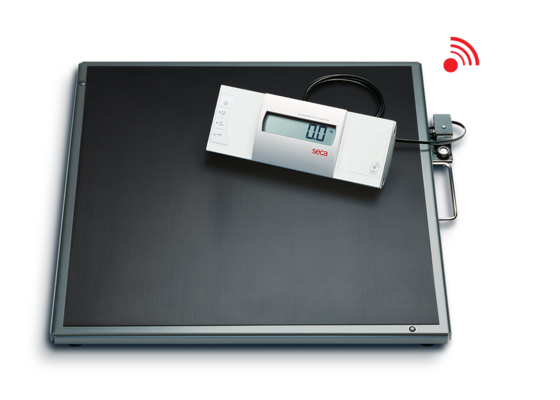 seca
634
Product Number

634 1321 008
Digital platform and bariatric scale with wireless transmission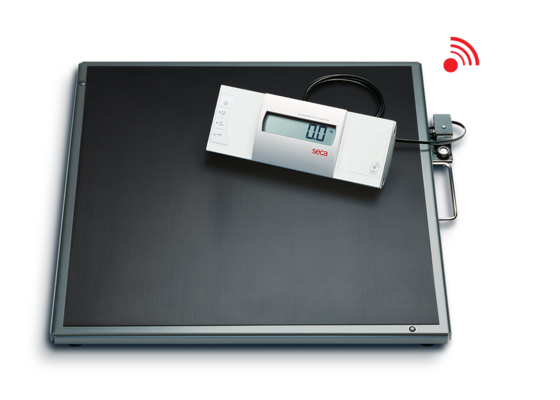 ‎£
‎£ 629.00
(‎£ 754.80 Inc. VAT)
Plus delivery costsShipping Costs
Above £ 100 order value: ‎‎£ 0
Below £ 100‎ order value: ‎£ 5
Dispatched within 3-5 working days
Quick Overview
Key-Technical Data
Dimensions (WxHxD)
640 x 53 x 600 mm
Description
Product Properties
Network-capable with seca 360° wireless technology.
Extra large and sturdy platform for obese individuals.
Low-level platform for easy access.
Automatically calculates BMI.
The comfort solution for special purposes.
Obesity is the fastest growing health problem in the world. This battery-operated digital scale has been especially developed for weighing obese individuals, with a weighing range of up to 360 kg / 57 sts and a non-slip 560 x 560 mm platform, only 55 mm high. A chair may also be used on the scale and will not influence the weighing result due to the Pre-TARE function. The cable remote display (cable length: 2.5 m) with easy-to-read LCD can be held, wall mounted or placed on a table. The 50 g graduation means that the smallest changes in weight are registered, even after the individual has left the scale – thanks to the Auto-HOLD function. The integrated Body Mass Index (BMI) function and the seca 360° wireless technology, which can be used to transmit the measurements to a seca wireless printer or PC at the push of a button emphasizes the many uses of this unique multifunctional scale.
Key-Technical Data
Dimensions (WxHxD)
640 x 53 x 600 mm
Technical Data
Technical Data
Dimensions (WxHxD)
640 x 53 x 600 mm
Dimensions platform (WxHxD)
560 x 55 x 560 mm
Power Supply
Batteries, power adapter optional
Functions and Properties
seca 360° wireless
TARE
Pre-TARE
HOLD
Auto-HOLD
BMI
Auto-clear
Adjustable damping
RESET
Automatic switch-off
SEND
Auto-SEND
PRINT
Auto-PRINT
Accessories
System
System
As part of the seca 360° wireless product world, this product is system-compatible with the following seca 360° wireless products: