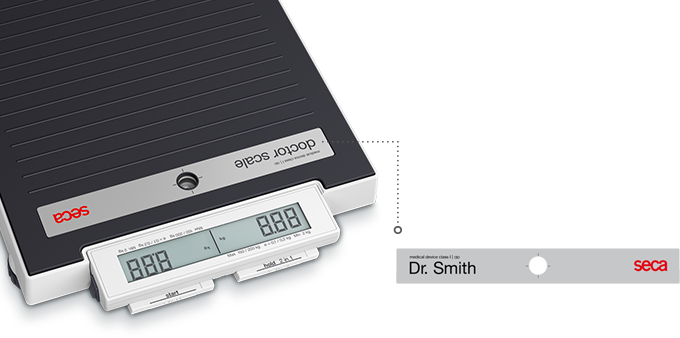 The seca 878 dr doctor scale – Customize your personal label today!
Included with your scale is a standard "doctor scale" label and in a few easy steps simply replace it with your new customized label.
Get started and order your personalized label:
Purchase a seca 878 dr doctor scale.
Visit our online editor.
Choose language, quantity and scale model.
Fill out the appropriate fields and finalize the order.
You can order your custom label anytime, as often as you want. The payment process is separate from your initial scale purchase. Your label will be sent by mail in a separate shipment.
Open Online Editor