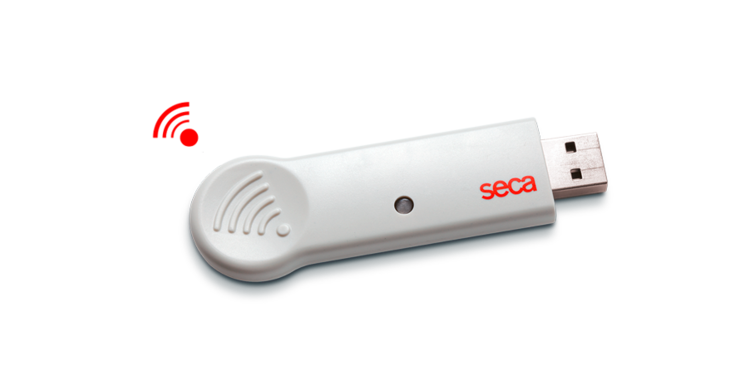 seca
456
Product Number

456 0000 009
USB adapter for data reception on PC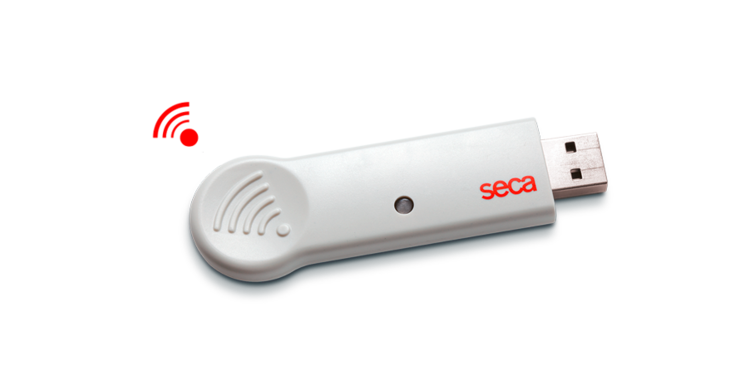 ‎£
‎£ 70.00
(‎£ 84.00 Inc. VAT)
Plus delivery costsShipping Costs
Above £ 100 order value: ‎‎£ 0
Below £ 100‎ order value: ‎£ 5
Dispatched within 1-2 working days
Quick Overview
Key-Technical Data
Supported operating system
Windows (R) 7 (SP1)
Windows (R) 8
Windows (R) 8.1
Windows (R) Server 2008
Windows (R) Server 2012
Windows (R) Server 2012 R2
Windows (R) Vista (SP1, SP2)
Windows Server 2008 R2
Description
Product Properties
Compatible with all EMR Systems and EMR ready seca products.
Secure AES-256 data encryption.
Stable wireless connection made with CRC (Cyclic Redundancy Check) technology.
seca USB adapter for data reception on PC.
With the seca 456 you equip your PC to receive wireless data from seca scales and measuring systems. You can eliminate annoying cable connections in the examination rooms and, with software seca analytics 115, you can store measurements in the seca database, feed them into an EMR system, and provide other parameters in a PDF file (EMR-integrated). The labour-intensive process of documenting examination findings is turned into a speedy and paperless matter. Ports: for usage in combination with seca medical devices USB port (2.0).
The USB adapter seca 456 is available in a standard version or optionally as seca 456 wa for transferring data to a Welch Allyn Connex® Vital Signs Monitor and Integrated Wall System.
Key-Technical Data
Supported operating system
Windows (R) 7 (SP1)
Windows (R) 8
Windows (R) 8.1
Windows (R) Server 2008
Windows (R) Server 2012
Windows (R) Server 2012 R2
Windows (R) Vista (SP1, SP2)
Windows Server 2008 R2
System
System
This product is compatible with all EMR systems and with the following EMR validated seca products.