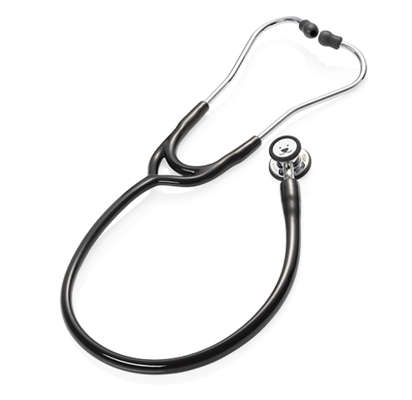 seca
s32
Product Number

s320001001
Stethoscope with two standard membrane side of different sizes for younger patients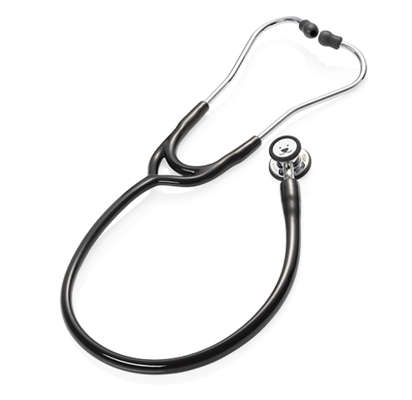 ‎£
‎£ 65.00
(‎£ 78.00 Inc. VAT)
Plus delivery costsShipping Costs
Above £ 100 order value: ‎‎£ 0
Below £ 100‎ order value: ‎£ 5
Dispatched within 3-5 working days
Quick Overview
Key-Technical Data
Chest piece type
Double-sided chest piece
Membrane type
Standard membrane
Small membrane diameter
21 mm
Tube type
Two-channel tube
Description
Product Properties
Acoustics: The chest piece can be switched off to minimize background noise.
Membrane sides: Two different membrane sides enable the user to listen to different regions of the body.
Two-channel tube: Optimal sound wave transmission through two parallel channels in the stethoscope tube.
Sounds like an all-round talent.
The seca s32 was developed with a child-friendly design for physicians with primarily younger patients. The double-sided chest piece has a child-friendly design on the large membrane side. The smaller membrane side is especially suitable for small children, infants or thin patients. The seca s32 meets the widest variety of daily demands of physicians. The small side of the membrane also enables the precise auscultation of parts of the body that are difficult to reach. The double-tube system with two inner channels minimizes noise loss to a minimum. A separately integrated spring in the tube also guarantees sound transmission without interference.
seca s32: With child-friendly membrane design for pediatric cardiology / neonatology.
Key-Technical Data
Chest piece type
Double-sided chest piece
Membrane type
Standard membrane
Small membrane diameter
21 mm
Tube type
Two-channel tube
Technical Data
Technical Data
Net Weight
0.03 sts
0.21 kg
Chest piece type
Double-sided chest piece
Membrane type
Standard membrane
Small membrane diameter
21 mm
Tube type
Two-channel tube
Classification
Medical device class 1
Main components
Chrome-plated brass, PVC
Functions and Properties
Chrome-plated brass
Latex free
Convex membrane tension
Insulation ring
Integrated spring
Chest piece switch
Child-friendly membrane
Supersoft earpieces
Accessories