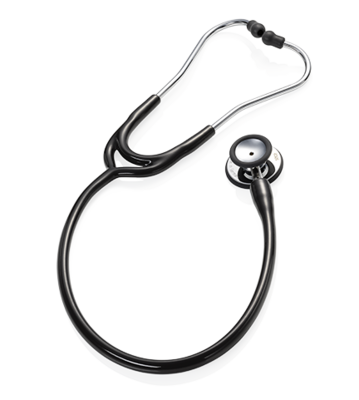 seca
s20
Product Number

s200001001
Stethoscope with a standard membrane side and a bell side as well as a two-channel tube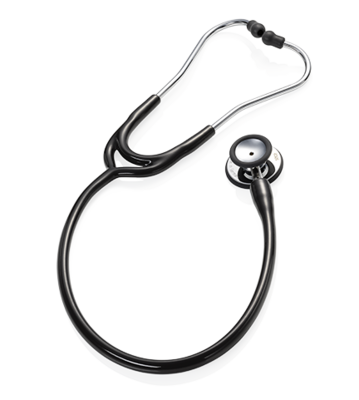 ‎£
‎£ 49.00
(‎£ 58.80 Inc. VAT)
Plus delivery costsShipping Costs
Above £ 100 order value: ‎‎£ 0
Below £ 100‎ order value: ‎£ 5
Dispatched within 3-5 working days
Quick Overview
Key-Technical Data
Chest piece type
Double-sided chest piece
Membrane type
Standard membrane
Tube type
Two-channel tube
Description
Product Properties
Reversible double-sided chest piece: Membrane and bell side for the widest variety of demands.
Membrane: The convex prestressed membrane enables excellent resonance transmission through optimal skin contact.
Two-channel tube: With separately integrated yoke spring for lossless sound transmission.
The perfect all-round talent.
The seca s20 has versatile applications with its reversible double-sided chest piece and is thereby the ideal all-round talent for a reliable first analysis. Whether listening to the heart or lungs, simply reverse the chest piece to switch on the respective range and minimize background noise. The two separate inner channels in the tube also ensure lossless sound transmission. The convex prestressed membrane guarantees perfect skin contact for perfect resonance and sound transmission. The seca s 22 is a stethoscope specially made for pediatricians. The child-friendly design on the membrane side of the double-sided chest piece makes it easier to make contact with smaller patients without causing fear and is suitable for the auscultation of children and adolescents.
Key-Technical Data
Chest piece type
Double-sided chest piece
Membrane type
Standard membrane
Tube type
Two-channel tube
Technical Data
Technical Data
Net Weight
0.03 sts
0.21 kg
Chest piece type
Double-sided chest piece
Membrane type
Standard membrane
Tube type
Two-channel tube
Classification
Medical device class 1
Main components
Chrome-plated brass, PVC
Functions and Properties
Chrome-plated brass
Latex free
Convex membrane tension
Insulation ring
Integrated spring
Chest piece switch
Supersoft earpieces
Accessories